For a list of the Super Monday Night Combat characters go here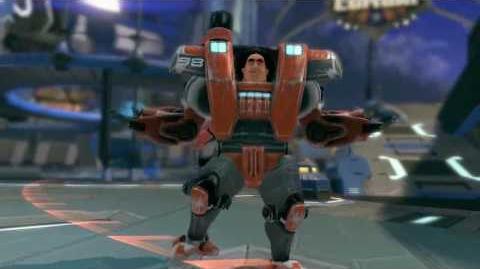 While watching in awe of our favorite athletes on Monday Night Combat, it is important to remember that being a combatant at the professional level requires an amazing amount of hard work, sacrifice and dedication by the geneticists and lab technicians who engineer them.
MNC's Head of Biomedicine, Dr. Karl Pickering, puts it this way: "We at Monday Night Combat believe strongly in the three C's: character, commitment and cloning. We also believe in the three B's: breeding, bionics and bioengineering. Possibly the B's should come first. Whatever, I'm not a goddam dictionary."
These scientists and researchers have given everything they have (and then some) to get to this point in their profession. Many of them forwent lucrative careers in fields such as finding a cure for the Apocalypse virus or conducting experiments on Outlanders to follow their passion. These are the real athletes, the ones who produce the clones that are sent out onto the field of battle. The ones that work feverishly for their team during the off-season to develop entirely new series of clones, building on the knowledge of what worked and what didn't.
The competition is fierce, and the temptation to cheat can at times be too much to bear. This is why Monday Night Combat inspectors serve to keep teams honest before, during and after contests, assessing penalties or even disqualifying clones found to be using non-approved products or energizers. Harold Nix, MNC's Chief of Pharmacology, puts it this way: "There ain't a trick in the book I ain't seen. I've tried every performance enhancing drug there is. I know them all. Oh boy, are you seeing what I'm seeing? I sure hope that ain't real. I better lie down."
Ad blocker interference detected!
Wikia is a free-to-use site that makes money from advertising. We have a modified experience for viewers using ad blockers

Wikia is not accessible if you've made further modifications. Remove the custom ad blocker rule(s) and the page will load as expected.